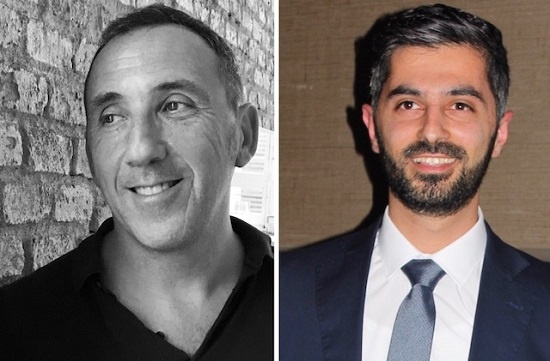 Seattle Sport Sciences Welcomes Greg Davies and Andreas Charalambous
Seattle Sport Sciences, Inc. is pleased to announce Greg Davies has joined its board of advisors and Andreas Charalambous has accepted the role of business relationship manager in the United Kingdom. Seattle Sport Sciences provides innovative technology offerings to the global soccer theater, including the ISOTechne® Platform and 2Victa® Training System. The ISOTechne® Platform and 2Victa® Training System provide what Seattle Sport Sciences refers to as Skill Analytics, which allow organizations to objectively compare an athlete's performance to past performances, to other athletes and groups, and across the globe.
Greg Davies will provide strategic consulting and counsel in business development, product innovation and growth strategies. Focusing on technology and innovation, Davies will apply his insight, experience, vision and extensive contact network to help Seattle Sport Sciences grow its business among premier soccer clubs around the world. "These elite clubs are always seeking a competitive advantage, so they will appreciate the new technology that Seattle Sport Sciences has developed," states Davies. "I'm eager to share how Skill Analytics through ISOTechne can benefit all levels of their organizations." In 1995, Davies co-founded En-linea, which created FIFA.com, ManUtd.com and FCBarcelona.com among others. He went on to co-found TWI Interactive – the digital division of IMG – in 1998. Since 2002, Davies has advised multiple ventures and start-ups seeking to deploy into the sports and entertainment spaces.
Andreas Charalambous will help Seattle Sport Sciences build relationships with UK soccer clubs and increase its brand image. Charalambous is excited to be part of Seattle Sport Sciences and its vision to revolutionize how soccer clubs measure and analyze player performance. "I'm looking forward to helping teams learn how to use our technology to measure skill and analyze player efficacy," states Charalambous. Prior to joining Seattle Sports Sciences, Charalambous worked as a membership advisor for Active Tameside and as a project officer for Manchester Football Association.
"We're thrilled about the addition of Greg and Andreas from a personal level as well as what they represent for the evolution of our company," says Jeff Alger, President and CEO of Seattle Sport Sciences. "We needed to add these resources to serve the international interests that are being expressed. The opening of a European office is the next major step in the expansion of our services."
If your organization is interested in exploring how the new ISOTechne Platform can integrate with and advance your training methodology, please contact Jeff Vogt, Director of Sales for Seattle Sport Sciences Inc, at +1 425-939-0015 ext 1002 or at ISOTechne@seattlesportsciences.com.