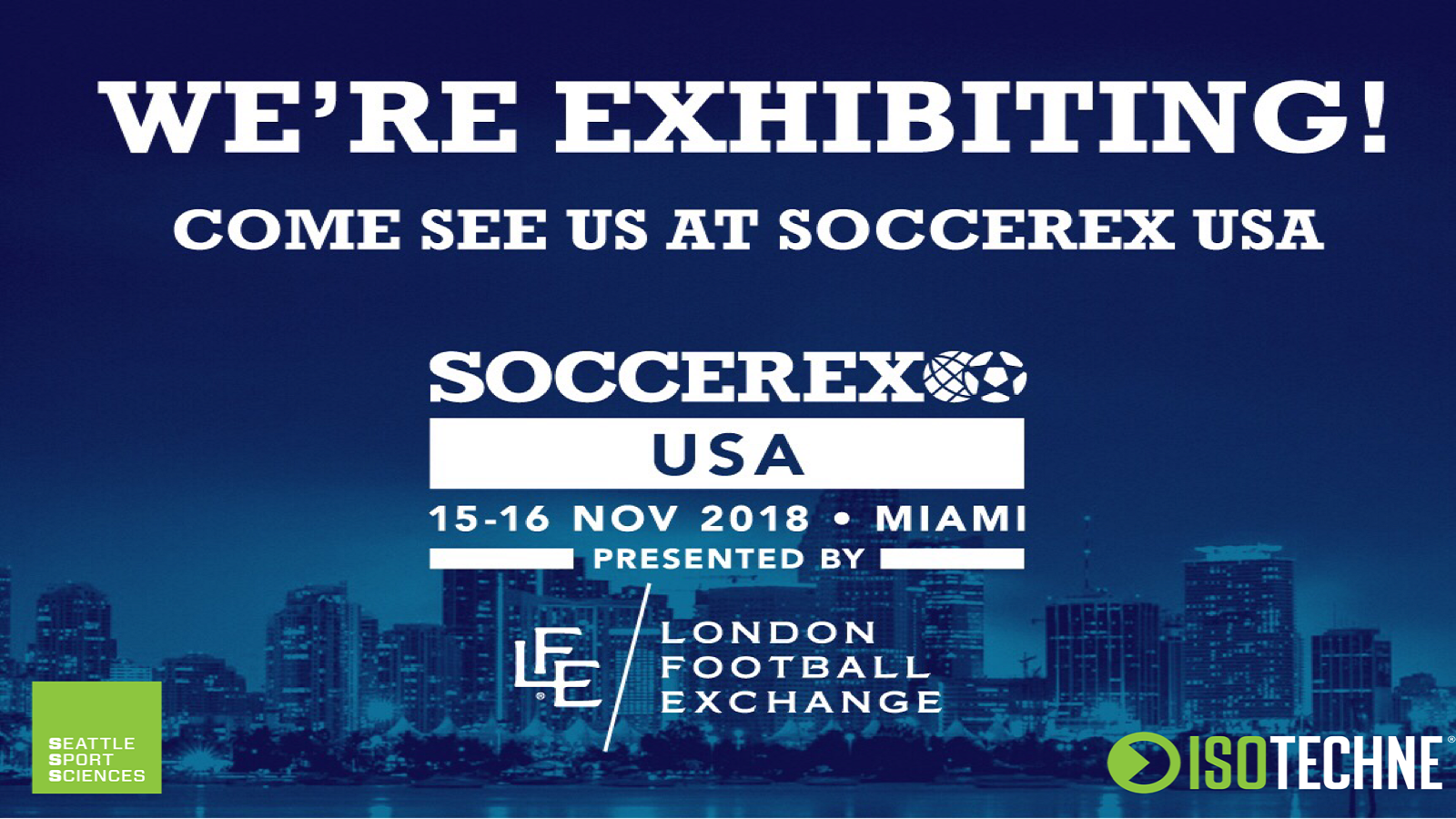 Seattle Sport Sciences to Exhibit at Soccerex in Miami
Seattle Sport Sciences, Inc. will exhibit in booth 230 at Soccerex USA on November 15-16 at Marlins Park in Miami. Soccerex is one of the world's biggest football conferences and we are pleased to be exhibiting once again.
Attendees of the annual convention will get a first-hand look at the Seattle Sport Science's innovative technology offerings, including the ISOTechne® Platform and the state-of-the-art 2Victa® Training System – the most accurate and reliable ball serving machine on the market.
The 2Victa system is the world's first remote-controlled, fully programmable system that brings technology to skill training, improves all areas of play, and makes more efficient and effective use of the coach's and player's training time and decision-making abilities. It provides total control throughout a complete day of training by repeating the same ball placement, speed, spin, elevation and direction as many times as needed.
Users can control ball speeds up to 76 mph while also controlling for elevation, spin and curve. The 2Victa system has a range of up to 75 yards, and will consistently hit a strike zone within one square yard from 20 to 25 yards. This unparalleled level of reliability provides the first opportunity for trainers to incorporate technology and the data it provides.
The 2Victa training system is now available domestically and internationally for immediate shipment. If your organization would like to arrange a meeting with Seattle Sport Sciences prior to the event, please contact Jeff Vogt, Director of Sales at +1 425-939-0015 ext. 1002, or email ISOTechne@seattlesportsciences.com. To keep up to date with the event follow us on Instagram, Twitter and Facebook.